Our research
JIBS' research targets three cross-disciplinary focus areas – Entrepreneurship, Ownership and Renewal. This approach has facilitated building a dynamic research milieu and outstanding accomplishments in terms of research output. To a large extent, research at JIBS is conducted through the nationally and internationally recognized centres CeFEO, CEnSE and MMTC.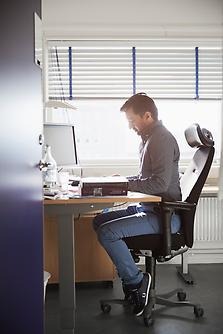 Our focus areas
The area of entrepreneurship embraces preconditions for, mechanisms behind, and societal consequences of new business ideas and ventures in existing companies and start-ups.
The area of ownership embraces management and governance in business ventures to explain the challenges, characteristics, opportunities, and consequences related to ownership of different kinds.
The area renewal embraces research on innovation, technological change, the development of businesses, industries and regions, and social and economic developments.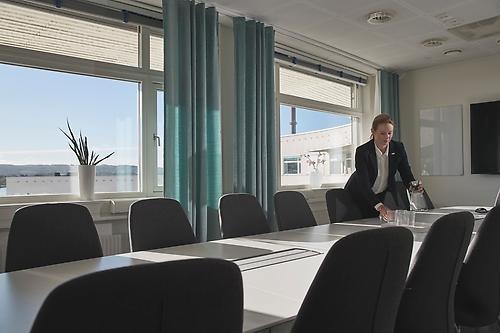 Relevant, regionally anchored, and internationally connected
In its research, JIBS puts great focus on external relations and practical relevance. Since the school's inception, this has been a priority and resources are dedicated to maintaining close ties to companies and other organizations. Research conducted at JIBS is often cited in the public debate, applicable to business practitioners, and packaged to inform policy discussions.
The school is particularly recognized for its highly ranked research on family business and ownership, entrepreneurship, business renewal, and spatial economics, both by the national and international academic community.
Still, it also benefits from a strong reputation with regards to its highly internationalized faculty. Building on this research excellence and vibrant academic environment, JIBS has developed solid international networks and welcomes a steady stream of international scholars.
Based on publications 1988 – 2020, JIBS has been ranked first in Europe in Family Business Research in terms of impact (Rovelli, Ferasso, De Massis, & Kraus, 2021)
Based on publications from 2002-2013, JIBS has been ranked second globally and first in Europe in entrepreneurship research. (Xu, Chen, Fung & Chan, 2017)
Based on publications 1999-2014, JIBS is ranked first in Sweden and number four in the Nordic region on the broader research area of Business Studies and Economics. (Nordfosk, 2017)
Based on publications from 2001-2009, JIBS and CeFEO have been ranked number one in Europe and third globally in family business research. (Smyrnios, Poutziouris & Goel, 2013)
Based on publications 1995-2006, JIBS has been ranked ninth globally and third in Europe in entrepreneurship research. (Crump, Abbery & Zu, 2009)
Based on publications from 2001-2007, JIBS has been ranked fourth globally and first in Europe in family business research. (Debicki, Matherne III, Kellermanns & Chrisman, 2009)